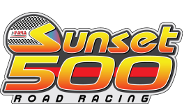 Sunset 500 Track Information
Track Length: 2.23 Miles
Track Configuration: Nascar 3 & 4
Race Information
The next FARA event is the upcoming 2018 Sunset 500 at Homestead-Miami Speedway on
Saturday April 14, 2018. Gates will open on Saturday for the main event at 3pm, Race start 6pm to 10pm.
This event will be featuring Sprint Races on Sunday April 15th, for Sundays racing schedule gates will open at 9am. Entertainment for the whole family with Food trucks, Vendors, Music and for the kids we have the "Autism Soccer Kids Zone". Before the start of the race the Fan Grid Walk will open for fans to get close to the cars and meet the drivers. The PIT BOX VIP will be open on Saturday from 5pm. On Sunday the event will host the Driven to Perform Driving Academy for all Advance drivers http://www.farausa.com/hpde-academy/ .
Courtesy tickets are available from many of our sponsors and vendors.
You can also get a courtesy Ticket at: http://www.farausa.com/eticket/
Entry at the gate will be $25.00 for all who don't have a tickets.
For more information you can also like us on https://www.facebook.com/farausa/